Shop Orangetheory Website
Project Overview
BDA had recently won the Orangetheory (OTF) merchandise business and in conjunction with OTF's Head of Marketing, quickly produced an eCommerce website. A few months later, a new marketing lead filled that position and introduced more ambitious goals for the website. They requested that the site be redesigned and raise the bar for the standards set by competitor brands such as lululemon, Nike, and Soul Cycle.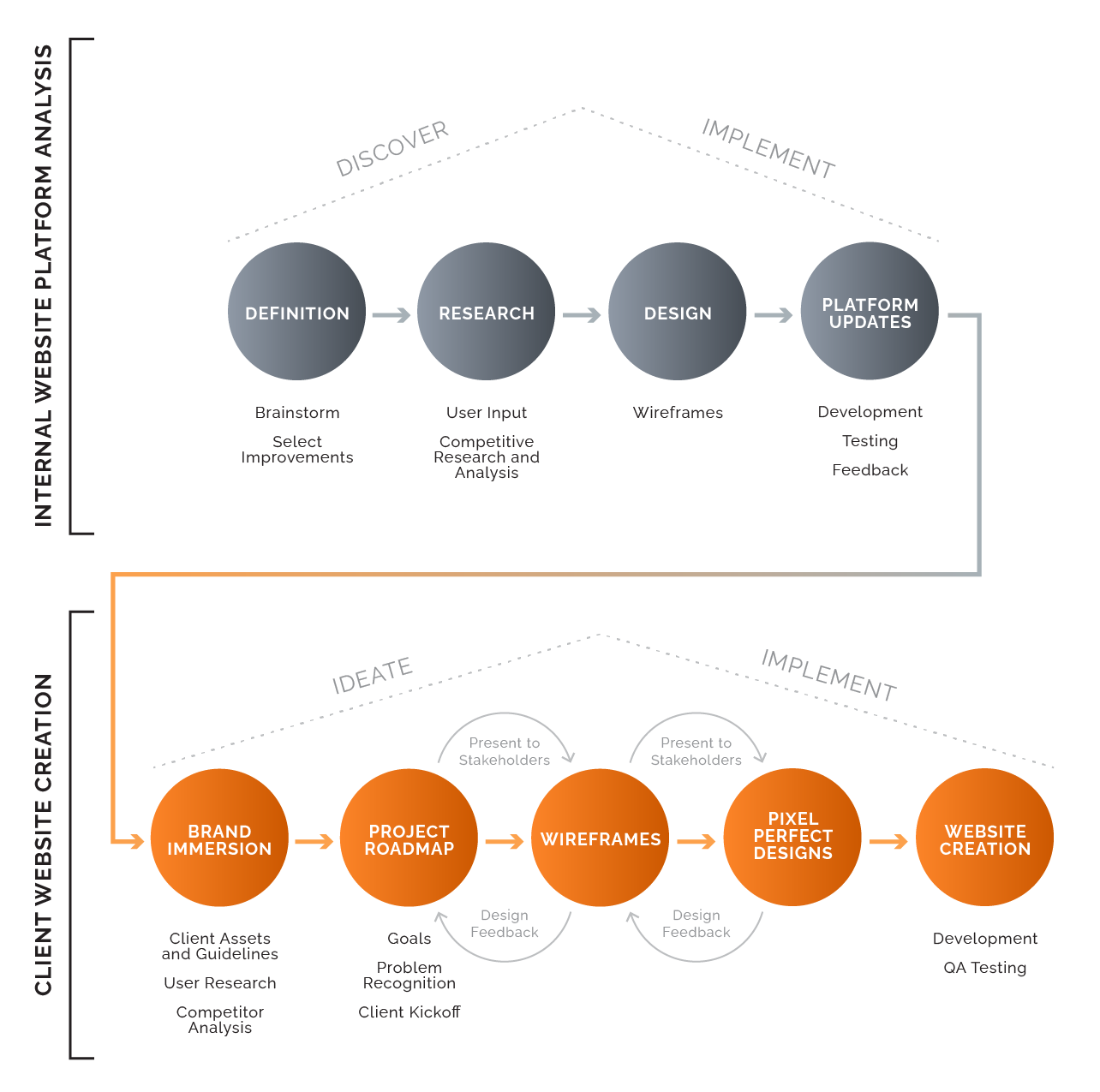 Execution
As I was not involved with the previous iteration of the website, I joined the team with a fresh perspective, and as the lead web designer on the project, my task was to pitch a site design that exceeded the client's expectations.

Many hours were spent researching and studying both Orangetheory's and leading competitors' brands to determine how OTF could stand out among more established companies.

OTF gave me fairly open guidelines on the content of the website, so I used this opportunity to pitch the idea of lifestyle photography since this would greatly increase the site's appeal and user experience. I led an internal photo shoot for coworkers to model Orangetheory apparel.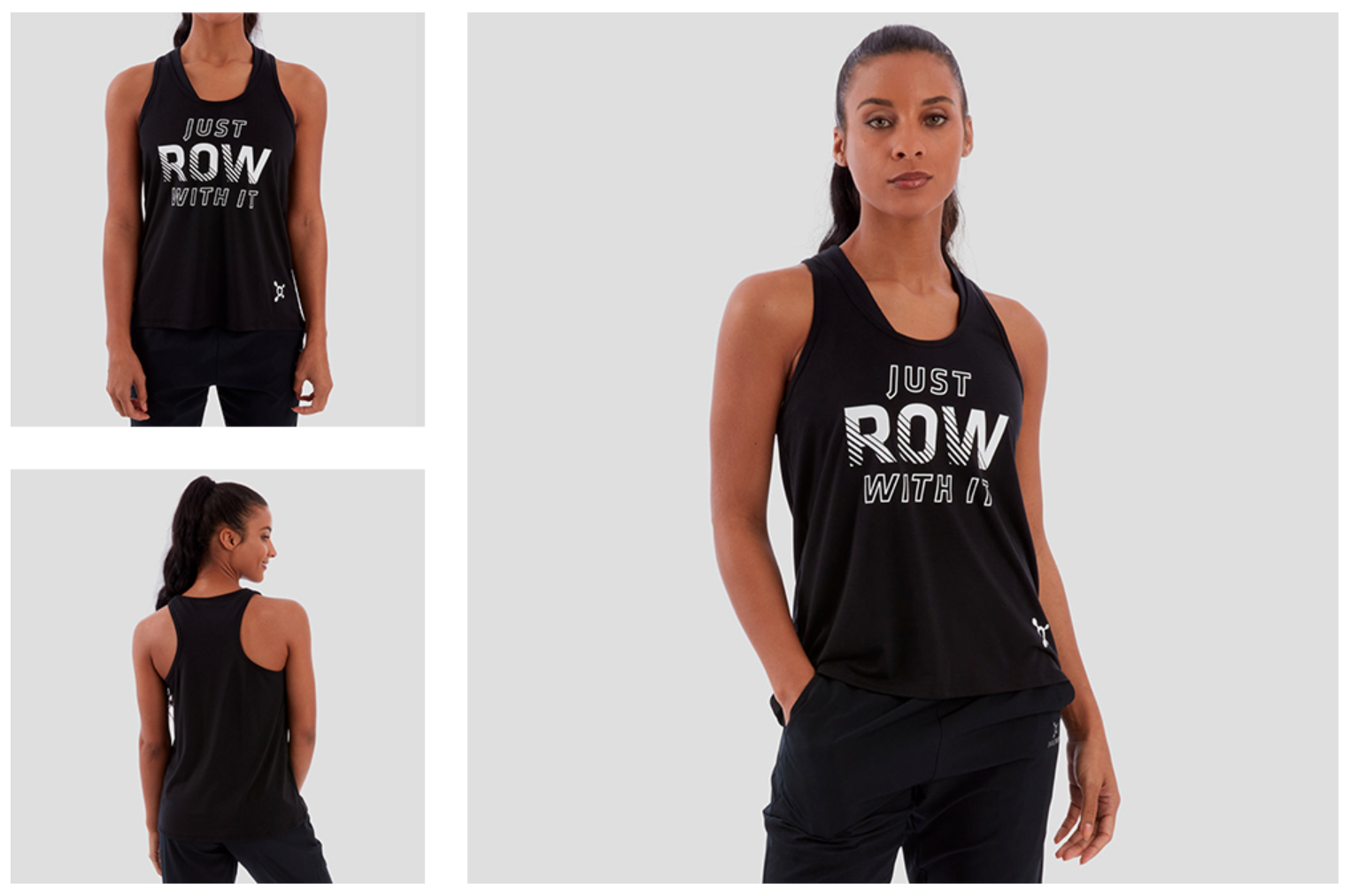 After all the prep work, I designed multiple detailed web page mock-ups utilizing OTF's brand standards and the latest trends. These pages demonstrated to the client how the site would look and feel once it was fully developed. Included were model photography, banner designs, intuitive layouts for the header and footer, and a walk through of the full end-to-end shopping process.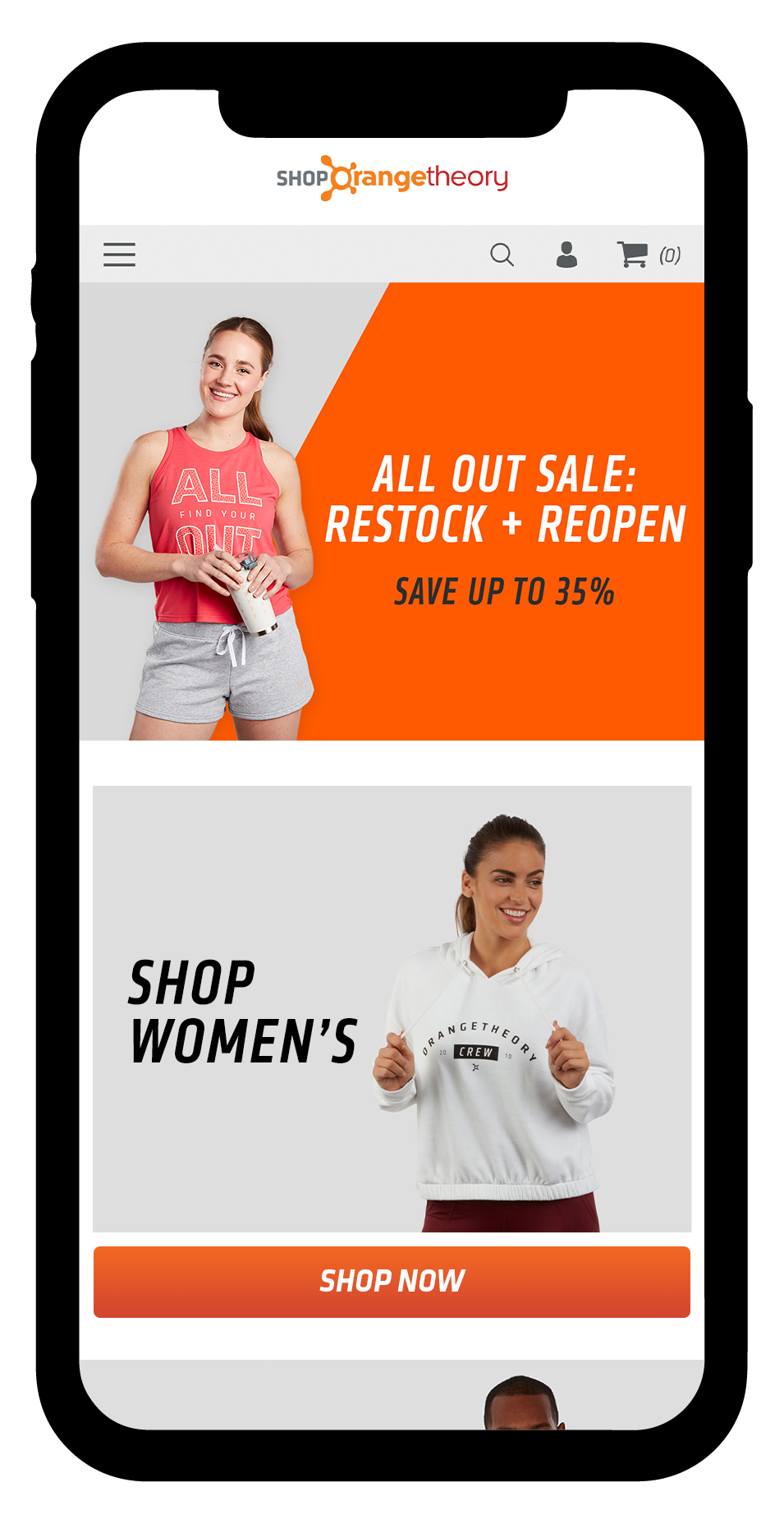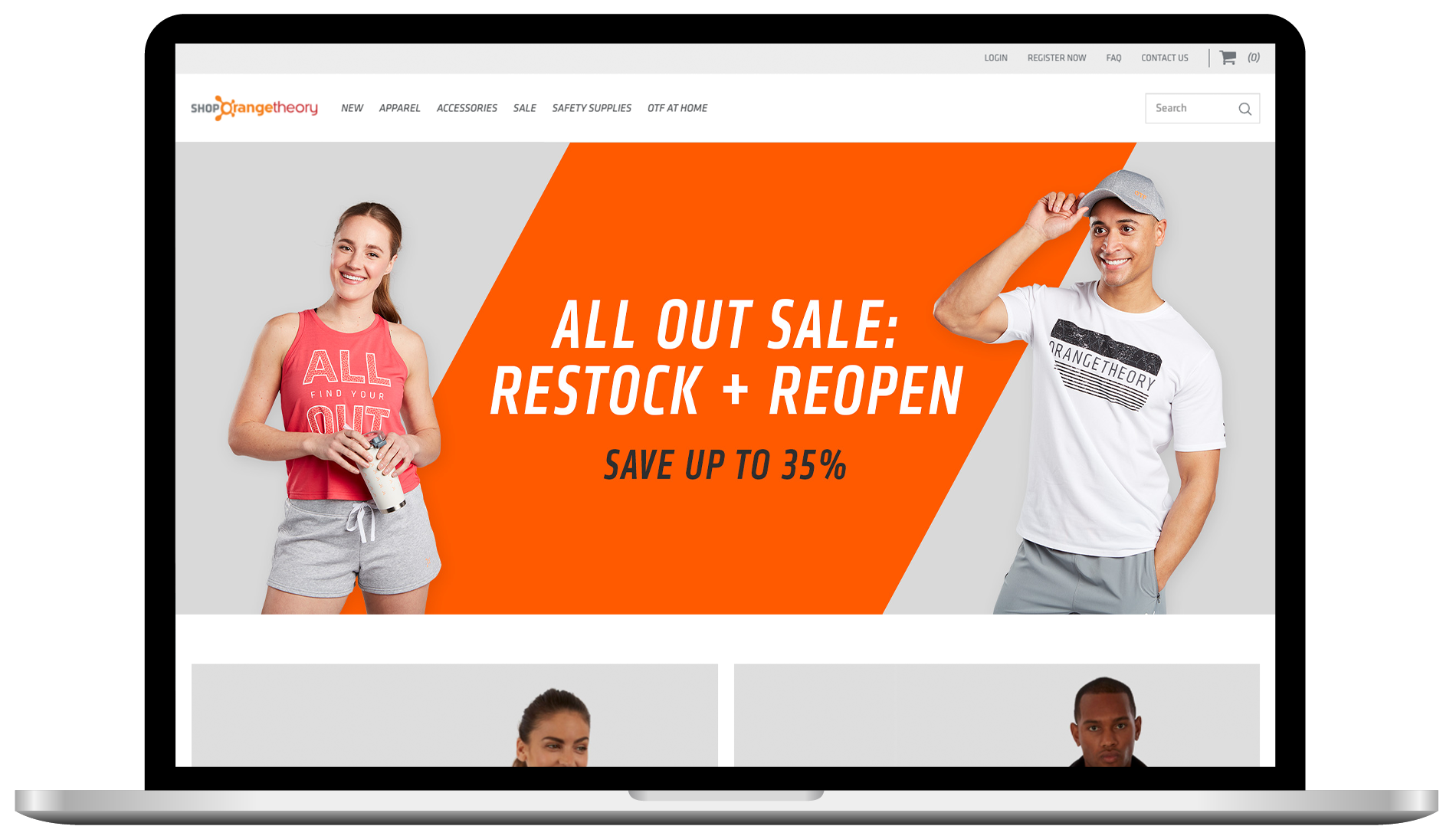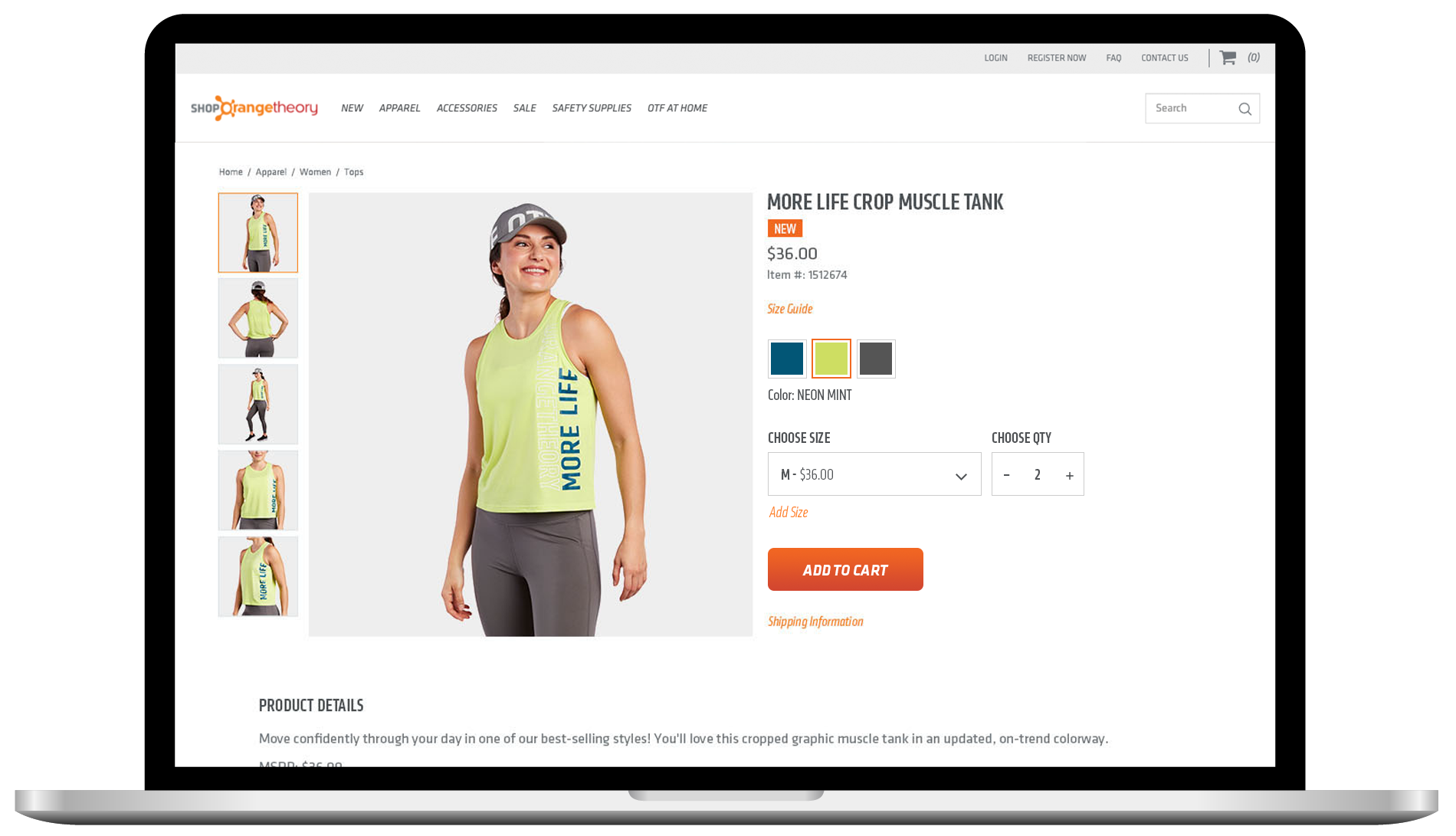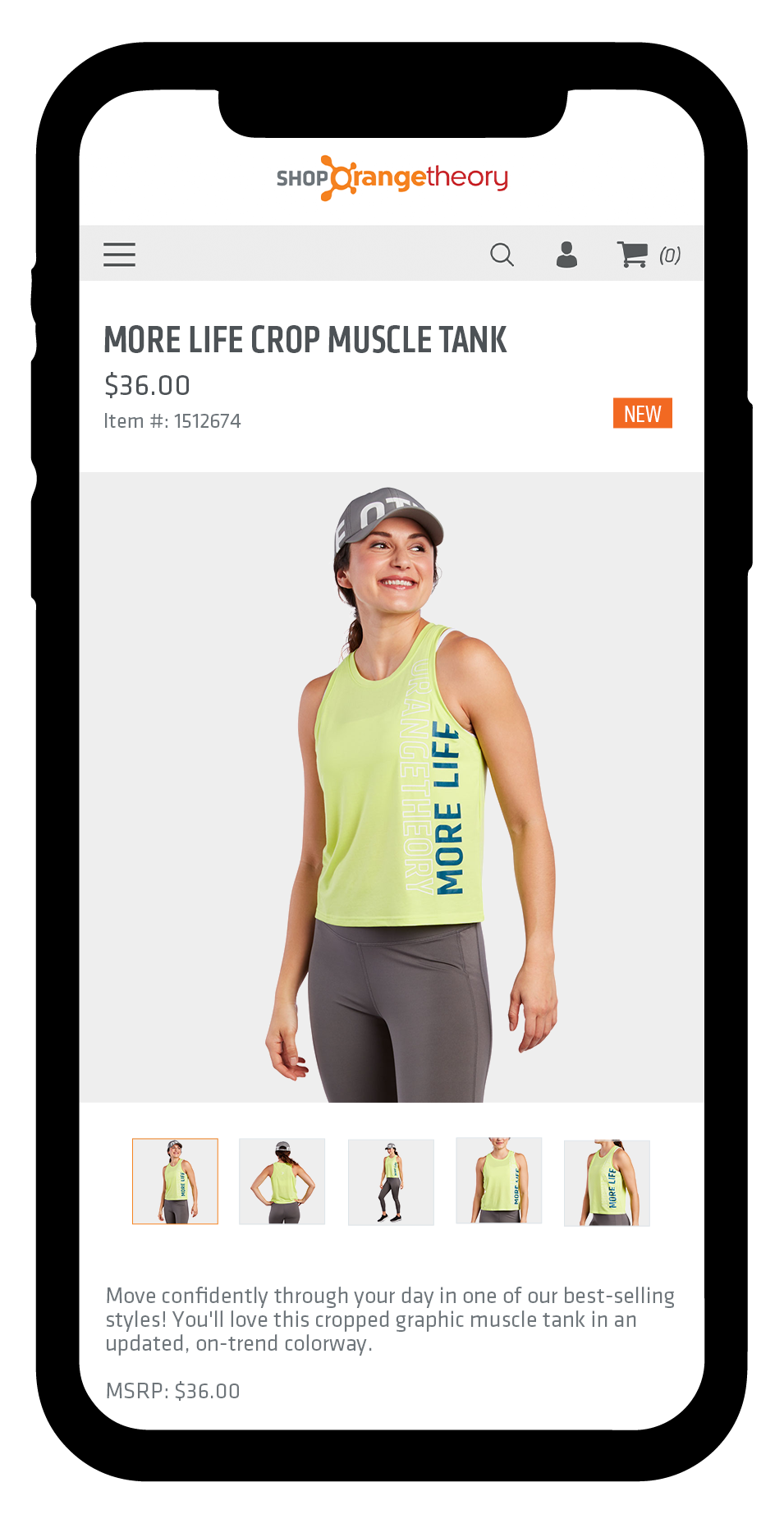 A small team and I then flew across the country to Orangetheory's headquarters in Boca Raton, FL to review and finalize the website and fully revamped merchandise program.
Result
Orangetheory re-launched a wildly successful, industry-leading eCommerce website that allowed all studio owners to easily purchase merchandise and, in turn, sell items to their local clients. Through the popularity and ease-of-use of the Shop Orangetheory website, this has become a multi-million dollar program for both OTF and BDA.

With the two companies' successful partnership, I regularly recommended and implemented updates ranging from banner styles to full website branding overhauls.