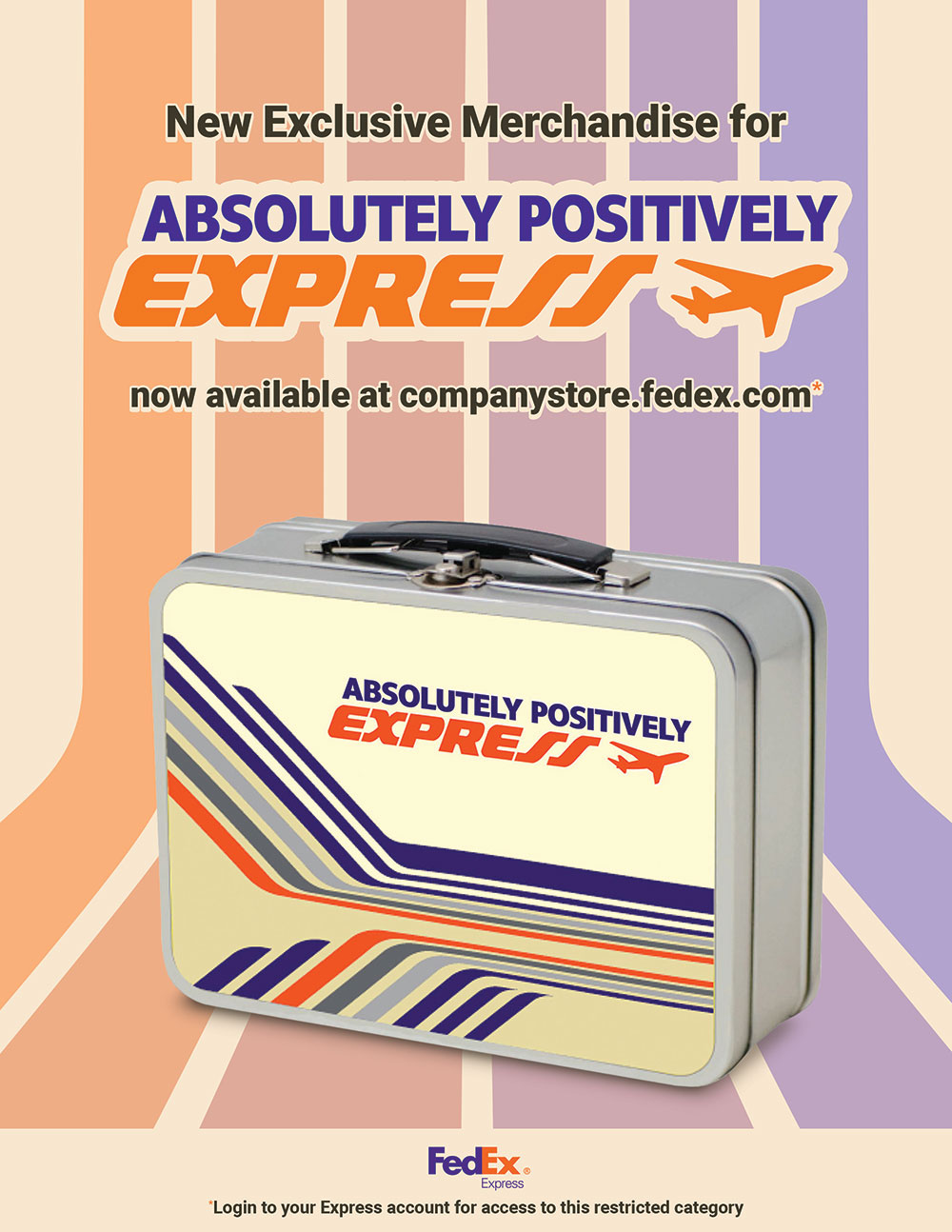 Project Overview
FedEx was launching a new "Absolutely Positively Express" line of merchandise – a throwback to the early days of the company. They needed promotional designs created that would capture the retro feel the items portrayed. These designs would be used for both print and email marketing.
Execution
After reviewing all of the products that would launch with this merchandise release, one of the items – the lunchbox – stood out and provided inspiration for what would be the final poster design. The angular, multi-colored lines on a beige background not only encapsulated a distinguished look, but also expressed the nostalgic feel of this product lineup.

Using this as a starting point, I designed the gradient lines so that they created a platform for the product and then angled vertically into a seamless backdrop. I kept the rest of the design fairly simple, making the product itself the focal point and the Absolutely Positively Express logo as a secondary focus.
Result
I designed 6 posters in total, each one showcasing a different item from the product lineup. The client was extremely pleased with how the designs turned out and had no need to go through any revision processes. Customer feedback was excellent as well – the posters helped drive traffic to the website and all items sold out within days.