Project Overview
As a ten-year-old website, BDA's corporate website was both outdated and off-brand. So much had changed for the company during that time, from updated branding to new high-profile clients to expansion into EMEA markets. We needed to build a new website that both reflected the company's growth and displayed all the information for potential future clients in an attractive, user friendly experience.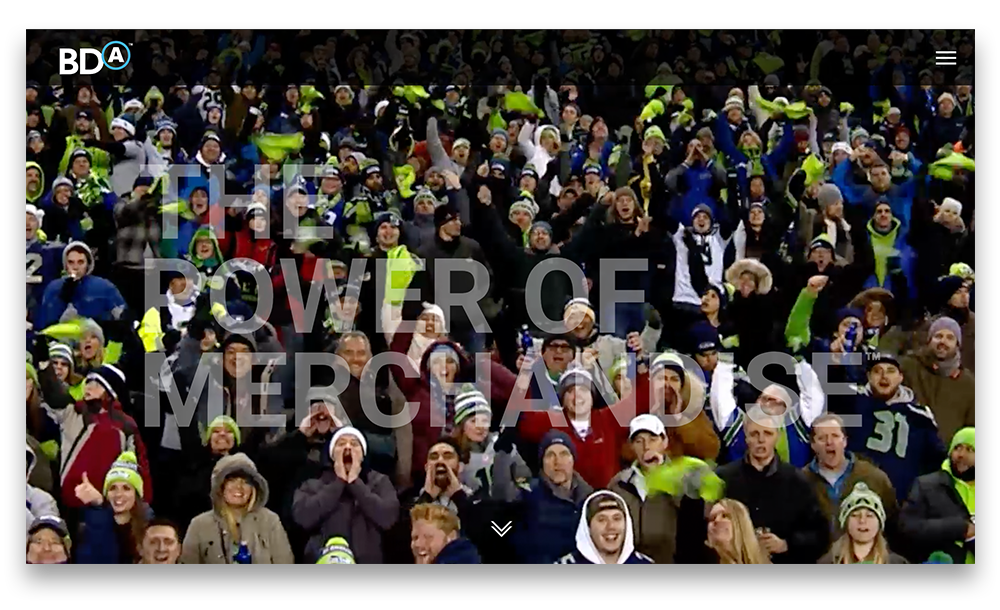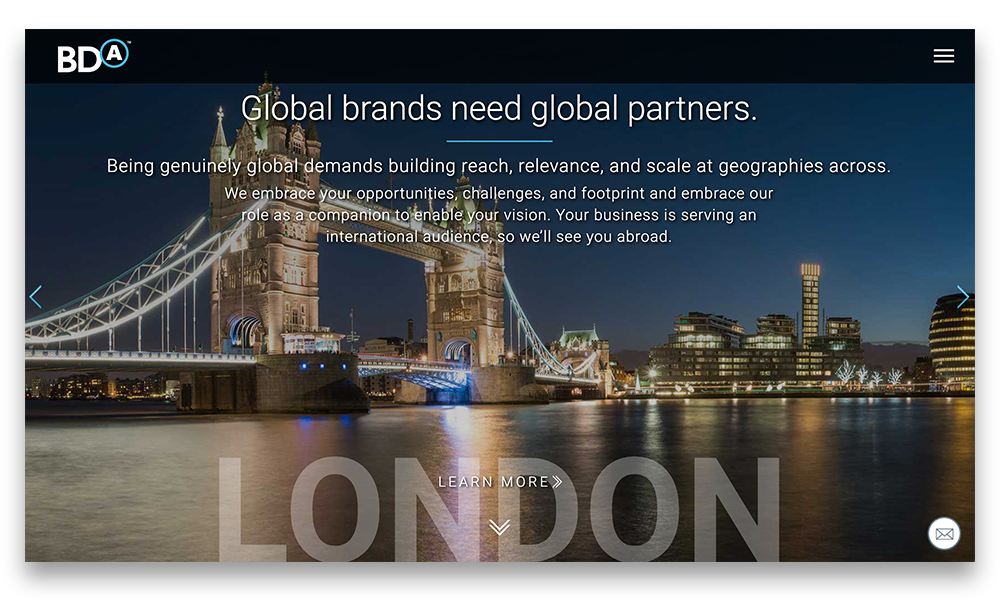 Execution
Since the website was requested to have 20+ individual pages, I began by creating a site map to determine the most logical navigation for the site. From there, I worked with the Marketing and Executive teams to create the overall look and feel for the website, implementing BDA's new brand guidelines and focussing on engaging imagery.

After the main theme for the website was established, I began wireframing several "parent" page layouts that would be used throughout the site. Once approved, I spent the next several weeks designing all the pages for the website, including specifications on animations and how different features would interact.

Finally, the designs were approved and ready for implementation. I worked with our third party development team and relayed all pertinent information so that the final product would mimic the approved vision.
Result
BDA launched a new interactive website that reflected the full extent of the company's achievements, the breadth of its clientele, and world-wide influence. With the website being so content-rich, it was designed and presented in a way that made navigation intuitive for end-users.

Shortly after launch, the site was nominated for Best Website Homepage and won both a gold W3 award and bronze Stevie award.